The Fields of Conflict Conference is Coming in 2018!
By
admin
| November 22nd, 2016 | Category:
Links
|
Comments Off

on The Fields of Conflict Conference is Coming in 2018!
Fields of Conflict 2018
Mashantucket Pequot Museum & Research Center

The Mashantucket Pequot Museum & Research Center is excited to announce that it has been selected to host the 2018 Fields of Conflict academic conference!
Fields of Conflict is a interdisciplinary conference series which brings together scholars studying the various aspects of Conflict Archaeology. It was last held in Dublin, Ireland in 2016 and in Columbia, South Carolina in 2014.
A call for paper submissions will be extended in early 2018 as the conference invites submissions of papers or posters on all aspects of conflict archaeology and conflict studies from all periods. Papers should be presented in English and be of 20 minutes duration (there will be a further 10 minutes for discussion and questions). More information will be posted here, on the Pequot Museum website, and through our monthly "Field Notes" mailing….make sure to sign up!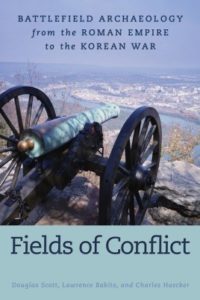 Previous to this, the Pequot Museum last hosted a conference titled: 17th Century Warefare, Diplomacy, & Society in the American Northeast in October 2013.
Conference sessions included: War & Ties That Bind, Wampanoag Historical Landscapes of the 17th Century, War & Diplomacy: Politics & Conflict, Memory & Legacy, Gender & Society, Material Culture and Narratives & Language. Selected papers presented at the conference are now be available for you to download here on our "Education" page!
Papers are released in monthly installments to highlight to work of each contributor. Next paper to release in February 2016! Stay tuned!